High-quality Production at Our Own Domestic Factory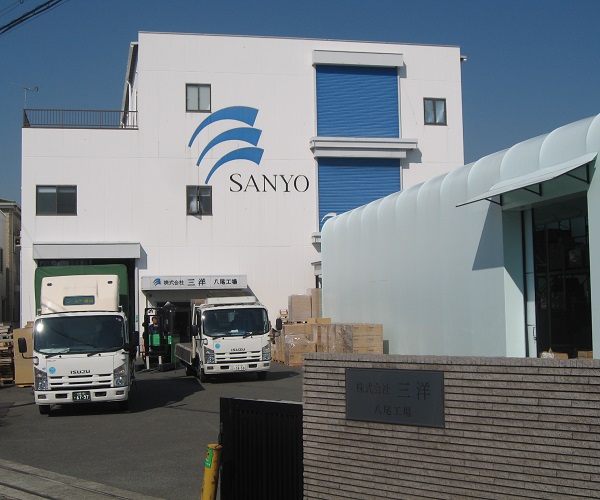 Sanyo's Yao factory provides complete full manufacturing services with the exception of non-embossed printing. Various products are processed as needed for manufacturing in cooperation with factories both in Japan and abroad.
Production process management is carried out based on ISO principles and our customer's directions. We produce both OEM and ODM products for major stationary manufacturers as well as our own brand's products.
We make a wide range of commercial materials, from stationary to disaster-prevention goods. We will take orders for any products we can make using our on-site processing equipment. We are eager to use our expertise and machinery to make products from any field or category.
We hope to someday build a second factory at Yao so that we can even better fulfill our hard-working employees' desires to earn our customers' trust by providing them with our products.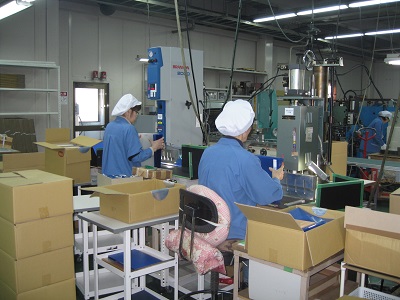 Yao Factory Outline
First Floor Layout

811.80 m2 (Warehouse, clean booth, factory)

Second Floor Layout

744.99 m2 (Factory)

Third Floor Layout

609.84 m2 (Factory)

Outdoor Warehouse

184.00㎡
Latest Specifications
Our clean booth is a 7×13 m space walled off with clean sheets.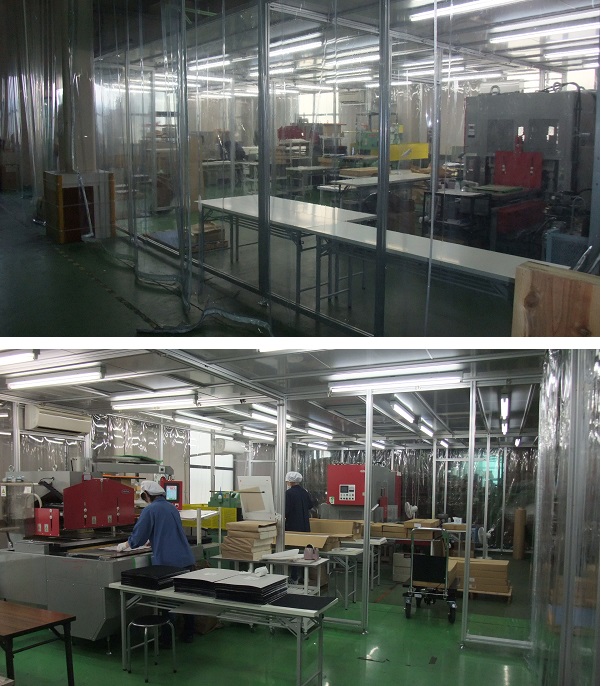 Clean Booth Specifications
Cleanliness level:

Class 10000 (ISO Class 7 equivalent, air replacement at 48 times/hour)

Size:

W12000×D6600×H2500

FFU:

10 m3/min×8 units (Mounted with high-performance HEP filters)

Ceiling panels:

Aluminum composite sheets (silver)

Walls:

Anti-static film (clear)
Differential pressure gauge installed
Primary Facilities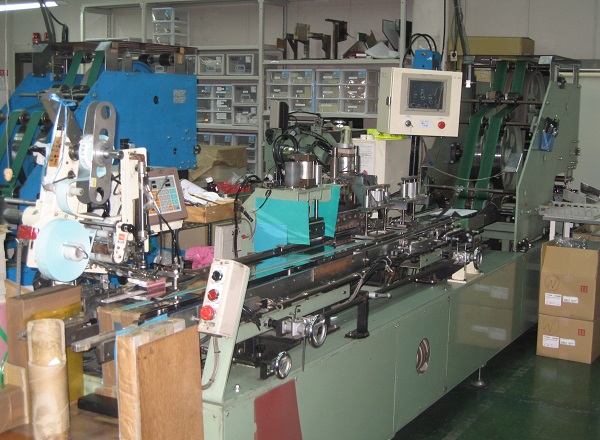 Clear file automatic welder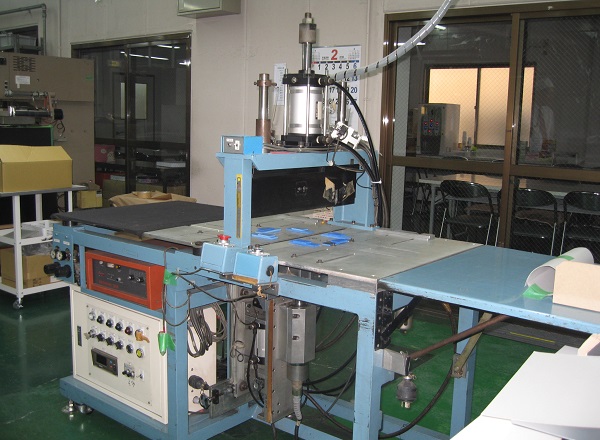 Center ultrasonic welder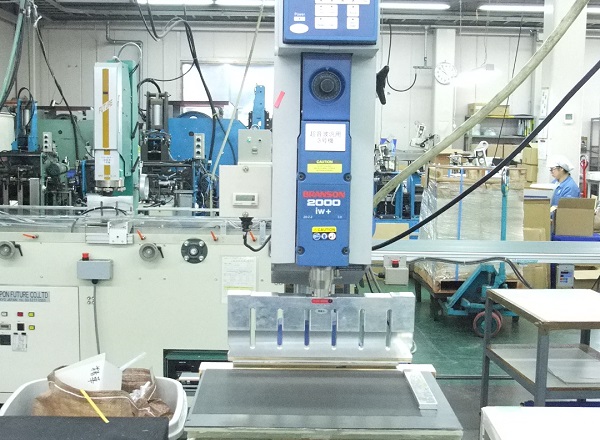 Ultrasonic welder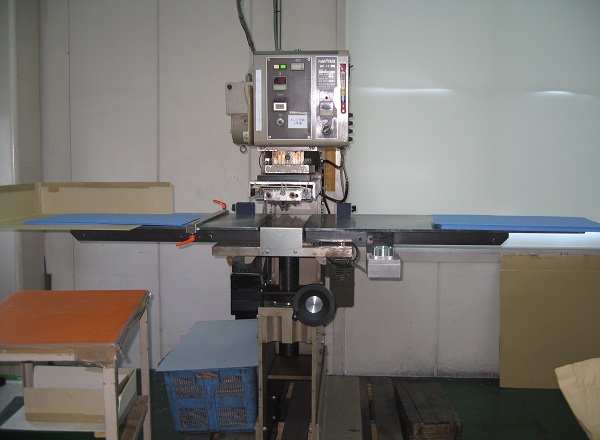 Thermal press (embossing/thermal hinge)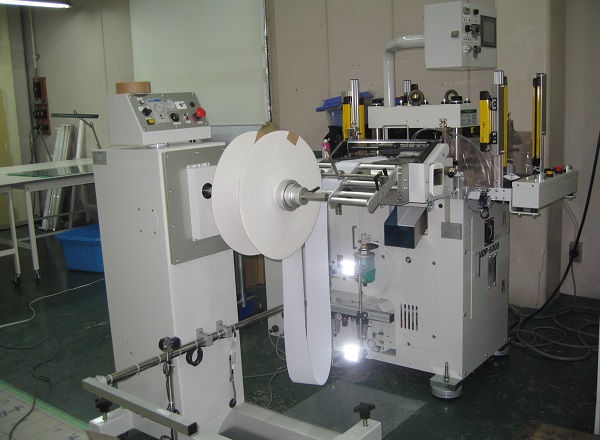 Automatic half cut punching machine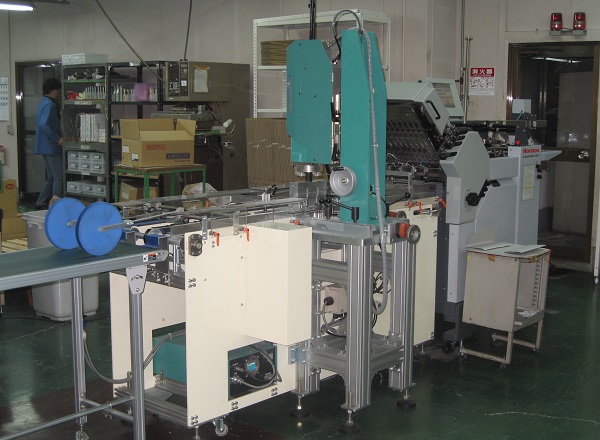 Clear file ultrasonic automatic machine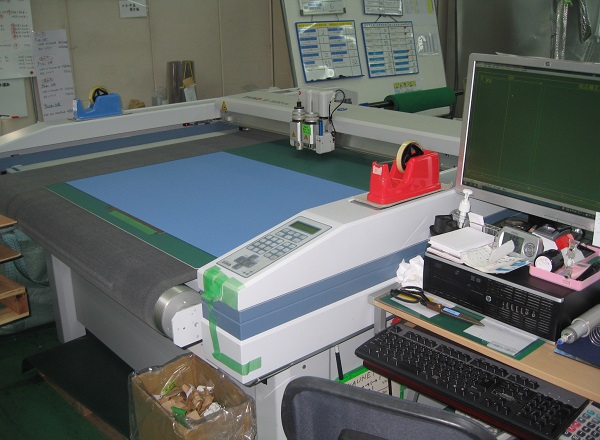 Cutting Plotter (with chamfer)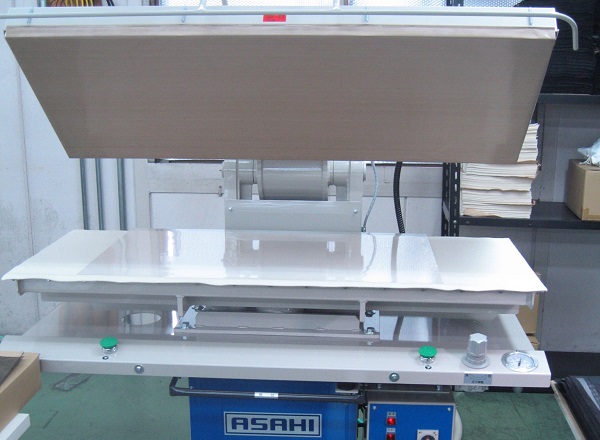 Large-scale thermal press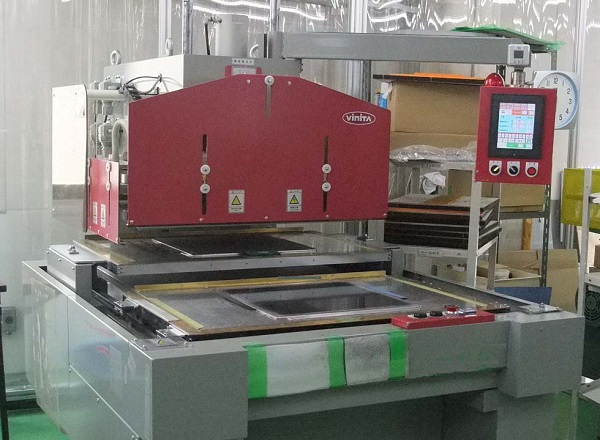 Back-and-forth sliding high-frequency welder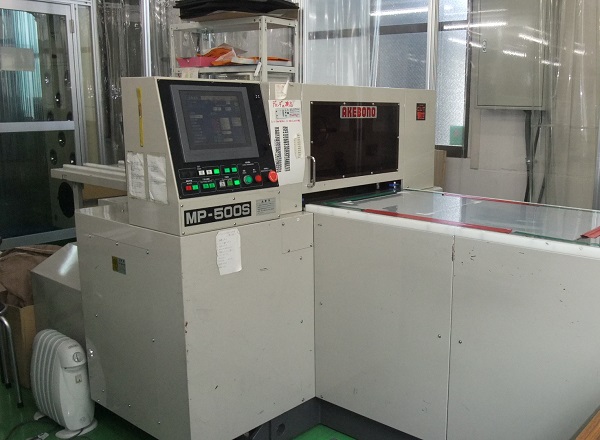 Sliding NC high-speed punch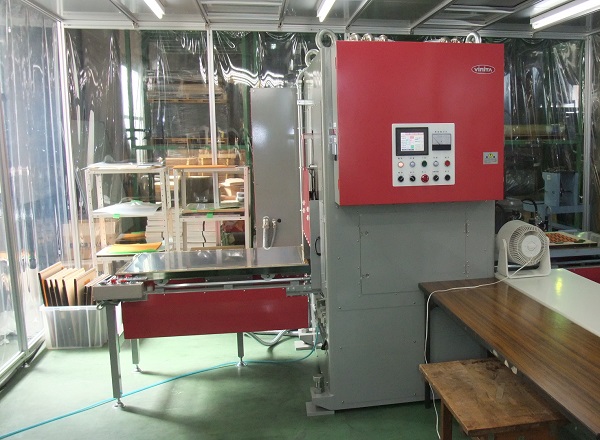 Simultaneous cutting high-frequency welder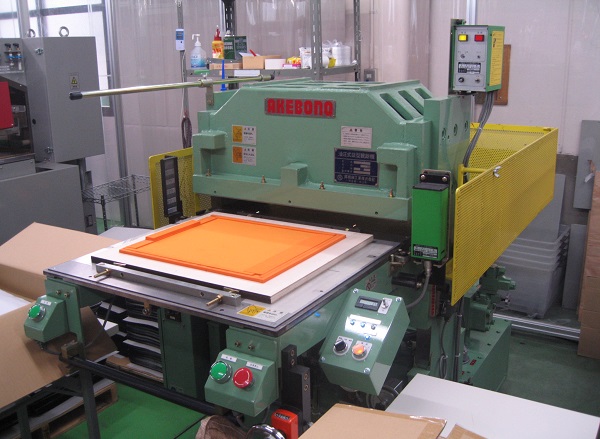 Flat board punch press
Quality Control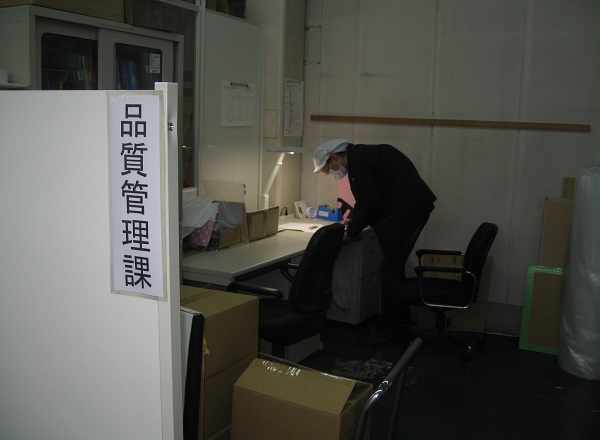 We accept guidance and advice from our customers and suppliers as part of our efforts to carry out research and train our staff about quality control.
As we strive to earn our customer's trust by making only the best products, we combine the experiences and knowledge we have cultivated as a materials trading company, processing know-how gleaned from our meetings with our processing partners, the research carried out by the staff in our company's prototyping division, and the experiences gained in acquiring ISO certification to define our process management and quality control standards.