Products for a Richer, Convenient, and Secure Life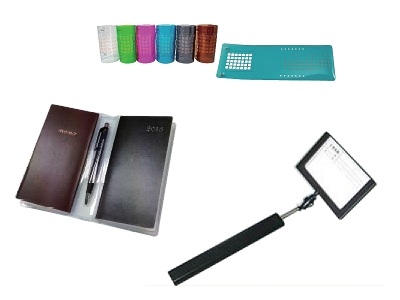 Sanyo's skilled workers have fused ideas and designs together to give birth to a variety of original products. Our product research and development strives not only to create products that are attractive and useful, but also safe and easy-to-use so that they can contribute to society as a whole.
PICK UP
Our Original Products
"Kokuban Raku Taro" Easy Blackboard
Previously, documentary photography at construction sites required two-person teams.
If Kokuban Raku Taro is used, this work can be handled by one person. The display format can also be customized to meet your needs.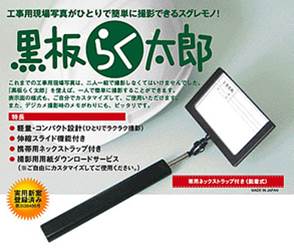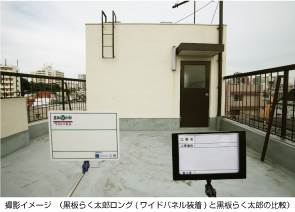 CT Sheet
This condensation-absorbing sheet is designed for shipping container ceilings to prevent condensation from dripping onto and damaging cargo.
This product is ideal for preventing condensation damage when shipping food with low moisture content such as coffee, cacao, spices, and grains, wood pulp products, and cardboard-packaged cargo.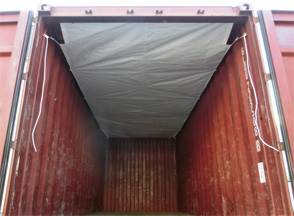 Water-absorbing bag "Water Catcher"
The water-absorbing bag "Water Catcher" can be used to prevent water damage as well as in various areas to help prevent water leakage, such as around water pipes and at construction sites. This product is a reliable tool when handling water-related problems, as it quickly absorbs water and is light and easy to carry.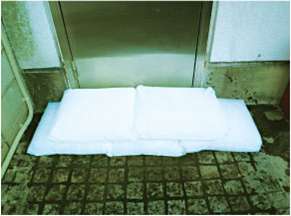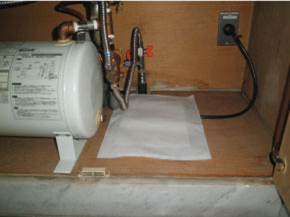 Ore-beni Foldable Protective Sheet

(Utility model patent registered)
This foldable sheet is more compact and functional than its predecessors. Our thermal seam process allows the sheet to fold to 1/4 its original size
(maximum size of 90×180 cm folds to 90×45 cm).
The thermal seam process ensures that the product will not break from folding. Finished for slip-resistance.